With Deepest Sympathy, We Announce the Passing of First Call Paramedic, Sergeant David Solinas
April 7, 2023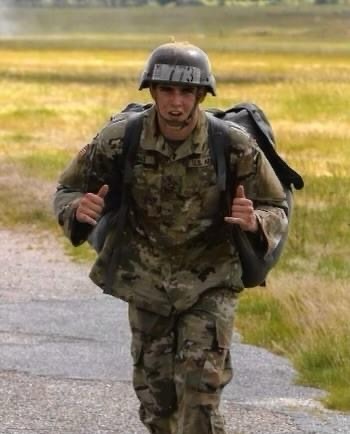 It is with sadness that we announce the passing of First Call Paramedic and U.S. Army Sergeant David Solinas. David was a remarkable member of our First Call family who not only served his community as a paramedic but served his country as an Army flight medic.
David, 23, was one of nine soldiers who lost their lives as a result of a crash in Kentucky involving two Black Hawk helicopters during a routine training exercise on March 29th.
Our thoughts and prayers are with David's family, colleagues, his fellow soldiers, and all those affected by this tragedy during this challenging time.
David joined the First Call family in November 2022 as a paramedic dedicating his life to serving others in need both in his military and civilian profession. He obtained his Tennessee paramedic license in October 2022 after relocating from New Jersey.
David will be remembered as a compassionate, selfless, and respected friend, colleague, and mentor to all who had the privilege of knowing him. Dedicating his life to his country and his communities, his shining legacy of putting others before himself will be remembered and honored. He is survived by his parents, three brothers, grandparents and his beloved dog, Scout.
The Company's Public Safety Employee Assistance Program is also here to help with counseling and support if needed. If you have not already done so, please register with at the EAP by going to https://www.theeap.com/public-safety-eap. Once registered, for counseling assistance, call 1-888-327-1060.
Funeral arrangements are pending at this time.